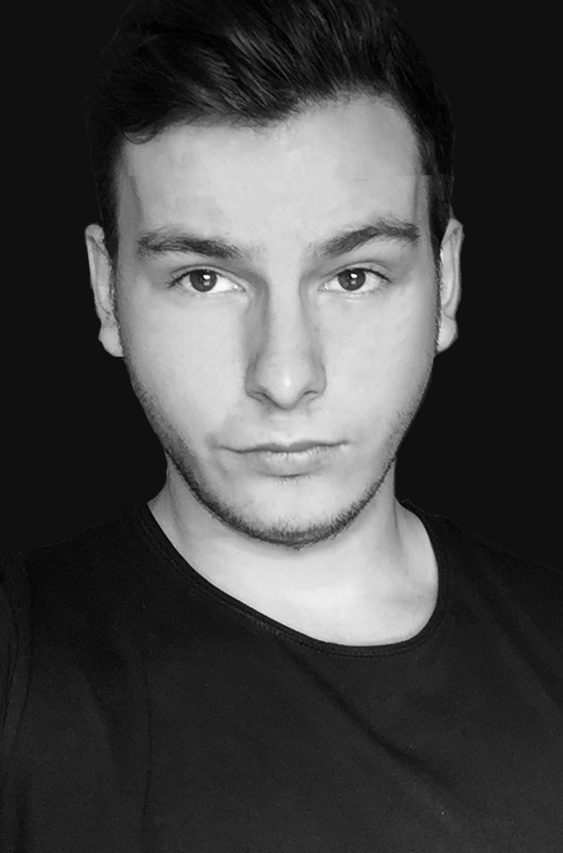 I'm

Alin Ionescu
Developer, Designer and Business Manager
Hello! I'm Alin Costel Ionescu. Full-stack web developer, UI/UIX designer, graphic designer. Experienced with all stages of the development cycle for dynamic web projects: from wireframing to production. Well-versed in numerous programming languages and frameworks including HTML5, CSS3, Jquery, JavaScript, MySQL, Smarty, Python, Django, PHP, Laravel, Codeigniter, SASS, and some others. System architecture experienced. Strong background in project management, customer relationship and smart team working.
Professional Skills
HTML5 / CSS3 / Bootstrap2/3/4 100%
Smarty / Codeigniter / Django 67%
Adobe Suite (AI / PS / IN / AF / AP) 89%
Portfolio
Thank you for checking my portfolio section, but for finding all works I have done, please take look
at my agency website, Teroro Agency and the agency I am working with, TeroTero international.

I am quite sure you'll like it, let me know!
Work Experience
2015 - may 2018
TEROTERO int
Junior Web developer
Working as part of a multi-disciplinary team, carrying out ad-hoc tasks as requested by the Project Manager. Had a specific brief to ensure the websites build for customer's precisely matched their requirements. Front&Back-end developer, SEO, designer.
2014 - till now
TERORO AGENCY
FOUNDER - DEVELOPER - MANAGER
Teroro Agency is my own agency, opened in 2014 with the purpose of revolutionizing the idea of web agency. We do graphic design, web design, UI design and interfaces, developing portals and much more. I am the founder, the project manager and I do the developmend and the web and UI design.
2014 - 2015
Microupdate ltd
Junior Web Developer
Worked with Microupdate ltd in Newton Abbot (UK) as junior web developer, doing the best to achieve powerfull and usefull websites for our clients. I have achived a very great ability to work in team also using a different language, doing a great project management from remote and learning more about IT sistems.
2014
Q-BALL MEDIA
Designer
Designed flyer, logos, brand design, brochures and much more like user interfaces.
2010 - 2014
FREELANCER
Web&Graphic Design
This was beginning of my career. Developed, managed, operated and promoted websites. Handled customer support issues, learned about IT tecnologies, linux, web designing, sql, server's managements, using of social media and all adobe suite.
2010 - 2012
PVN.NET
Systems Engineer
This was parallel of my bening, starting by System enineering for website hosting, game hosting and everything about hosting. Gained experience in linux sistems, cpanel, plesk, webmin, webadmin, cmd, windows server and rest of hosting solutions.
Education
2015 - 2017
PHP, Codeigniter, Smarty Template Engine, Laravel, MySQL
SELF TAUGHT
2015 - 2017
Python & DJANGO Framework
SELF TAUGHT
2010 - 2017
HTML5, CSS3, SASS, Adobe Suite, SKETCH
SELF TAUGHT
2010 - 2017
Systems engineering for webservers (Apache, NGINX, Ubuntu, CentOS)
SELF TAUGHT
2015 - 2016
Javascript, Jquery, Ionic Development
CodeSchool Academy
2015 - 2017
SEO, SEM, Social Media, Marketing
Self taught
2014
Europass Certificate
Europe
2014
Cinematography, Photography, Design
ITTS Courses
2009 - 2014
Degree in Design and Comunication
ITTS - San Donà di Piave
Something more about me...
I love development, which is my favourite pasions as I like creatings things and inveting new one, of course all of thease with a beautiful design, my second passion. I studied cinematography and won an international short film festival, photography, communication, psycology and of course design and graphic design. All my web and IT skills are from my own personal studies.
My first computer that I have assembled was a Pentium 2 when i was 7 years old.
Bicycling
Watch Movies
Travelling
Shopping
Workout
Playing Bowling
Photography